People want and look for free stuff at conventions-take advantage of that.
Whatever the terminology, if you give an item to attendees of an event or gathering, you might call it a giveaway, promotion, a favor, gift, or award. In general, the occasion will determine a budget and what you call the gift. This applies to such gatherings as: trade association conventions, weddings, personal gatherings such as birthdays and anniversaries, personal service industries like real estate agents, civic sponsorships, achievement awards, and business branding.
No matter the event/gathering, any item given:
Needs to be respectful.
Recognizable as quality.
It needs to be useful.
Provide the recipient with a sense of pride for having received the gift.
Should be a sought-after gift that would be appreciated.
Have lasting value or utility.
Should properly memorialize an occasion or event.
My personal rule of thumb, in a business environment, is to give items that have a tasteful message that enhances a brand.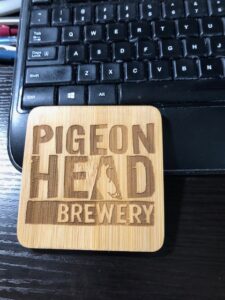 One recent list of top 10 most sought-after gifts for conventions were: water bottles and coasters. Recently, an entertainment company used wine gift boxes (with wine of course) for presentation to CEO's of companies that bought programming. The boxes were laser engraved with only the recipients' initials and no logos. Very upscale look with a powerful impact.
Probably most people reading this blog are abundantly familiar with promo items given out at association trade shows. But some of these statistics may give you a different perspective about items used at such shows.
46% of trade show attendees are executive level people. (Lincoln West)
Over 50% are first-time attendees. (Spingo)
64% are not current customers of exhibitors. (Display Wizard)
52% of attendees are more likely to enter an exhibit that offer a promo item. (Princeton Marketing)
88% attended to build brand awareness. (Spingo)
72% consider building leads that are more productive because of a face-to-face conversation. (Spingo)
In 2018, non-cash business gifting was estimated to be a $125 billion industry. I cannot attribute that number I heard it in a speech. But that is a significant number by anyone's estimation.
With the exception of personal/social gatherings, any promo/handout/giveaway item should be first considered relative to what a projected ROI (return on investment) might be. Also, what economic value can a business expect from a promo item? If you know your market, your customers, your competition and have a strong feel for your brand you will make a sound decision on the item to use.  If you need help don't forget there are a lot of people in the trade show business who can advise you.
All of this probably started with a simple business card.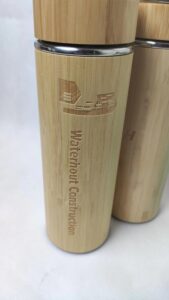 Think about the reach and frequency (in marketing terms) that item will have as an impact on your business. If it is a personal gathering, the thought does count-people remember, long after the price is forgotten.